Alumni Voice
The aim of education is knowledge, not only of facts but also of values", DIET has proved this in all respects. Thanks for providing such a healthy environment and providing ample scope for growth. 4 years spent in the college have been life changing. Thanks to DIET.

Brijesh Kumar Tiwari,B.Tech.(ME), Larsen & Turbo (L&T)
I am working in MSPARK FUTURISTICS & ASSOCIATES, Noida. Wonderful opportunities were provided by DIET College. A perfect atmosphere is created for professional studies. All thanks to respected DIET management and faculties, who helped me grow as a human with the core ethical values as well as a technocrat.

Nitesh Vashishth, B.Tech. (CE) .
DIET,Your passionate dedication towards your students, improving their day to day life and knowledge is really appreciable. I am happy that DIET is producing minds full of knowledge and technology. The life long learning classes have proved to be a ladder towards the success. My college has created immense values in us and I feel blessed that I was and I am a part of DIET.

Yatendra Bhardwaj B.Tech (CS), working as Software Developer with "To The New" (MNC).
Currently working with Amazon India. DIET have not just enhanced us in technical skills but have also made us "KAABIL" to lead a life beyond the prototypes. I want to convey a big thanks to my college, DIET.

Meghna Kansal,B.Tech (CS) 2016
The journey of DIET has been all the way fruitful for overall personality development to explore the best of me. All the credit goes to faculties, coordinators and HOD Sir. I am working as Computer Teacher.

Shivanki Sharma, B. Tech. (CS),2015
I am extremely thankful to my college for providing me the best platform and to groom myself to be competent enough to stand in this world. Thanks to the placement team for giving me my first job.

Sanjay Shukla, B.Tech. (CE), 2017, sie engineer, ArunDev builders Noida.
DIET, my college, I can proudly say that you have changed my life. The trainings provided were extremely useful. You have not only made us professionals but good human beings. Thanks again.

Ayushi, B.Tech, 2017, CAD Engineer, Dimension India
DIET has been an awesome journey. Being a part of SPANDAN, the college fest, has given live experiences on team work and leadership. My college is a great platform to the students who want to perform in extra curriculum activities.

Ruchika Garg, B.Tech.(CS)
I am thankful to all the faculties of my college. They have been extremely supportive throughout. Special thanks to TPO sir for providing so many opportunities. Thanks to DIET.

Anoop Kumar Gupta, B.Tech. (CE ) 2017 Batch.
Insight DIET

Ragging Free Campus
The Institute strongly adheres to anti-ragging policy and implements it through true spirit of actions. The institute takes several timely actions including close monitoring to ensure the system is in place to meet the requirements and to make ragging free campus. According to the Section-3 of Article UGC Act 1956, Ragging is a crime.
Approach
The academic approach of DIET in a line is "Pushing boundaries through rigorous learning." At DIET, Meerut, multidimensional and integrated academic approach is designed to foster deep critical thinking and creative problem solving. This is where hard work and autonomy meet. The result is more than knowledge.
Wifi Campus
DIET provides 24X7 wifi connection in the campus to enhance the study skills. The entire campus is Wi-Fi enabled with a high speed internet connection to allow the students to access the internet no-matter wherever they are. The coverage of Wi-Fi is not only restricted to class rooms but also extends to all the areas including library, Auditorium, cafeteria, and hostels.
Discipline and Regularity
The word "discipline" came from the word "disciple" which means "learner". We believe that to think good, requires constant efforts. Efforts to create a safe and fun learning environment. Being regular is a magic remedy for success.
Placement record
2017-18!!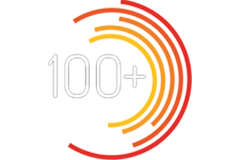 More then 100 'in campus' placement drives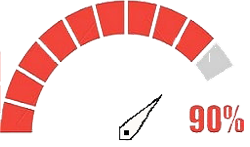 more then 90 percentstudents placed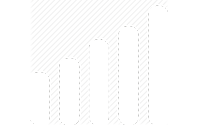 some students got more then five offer latters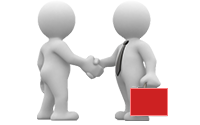 placement philosophy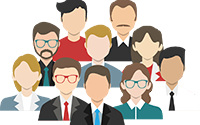 placement news
Placement record
2017-18!!
---
Our Valuable Recruiters